Your Destination Wedding.
Your Destination Event in Ecuador.
Located within three kilometers of Catedral do Machala and ten minutes from downtown, Hotel Oro Verde Machala won't be far when the wedding bells toll. Host intimate receptions, lively bridal showers, or events such as quinceañeras and reunions in our flexible function rooms.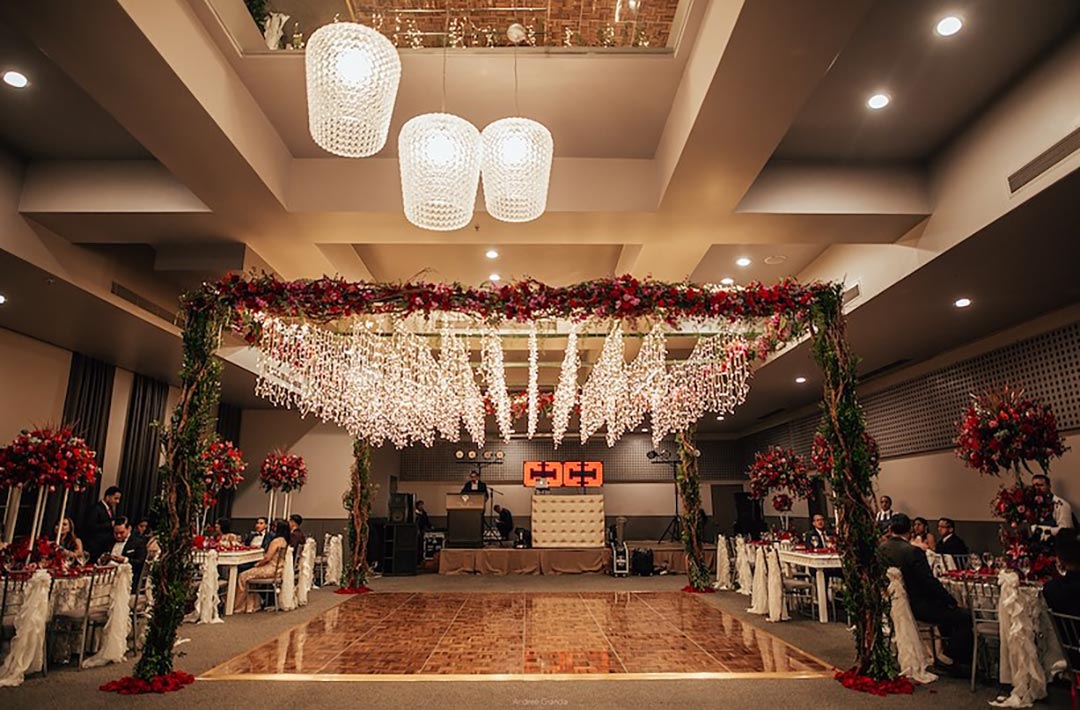 CELEBRATE IN OUR MACHALA BANQUET HALLS
Entertain guests with finely prepared and richly served hors d'oeuvres, rose-colored chair covers, and debonair tablecloths. Our expert staff arranges the seating for cocktail hours or banquets according to your catering choices. Bring up to 100 guests to Salón Guayaquil.
Step outside for celebrations beneath a blue sky. Our small garden is colorful, fragrant, and perfect for photos with the newlyweds, special friends and loved ones. When the evening ends, retire to a spacious room with twin beds, refrigerator, and cable TV. Complimentary Wi-Fi and parking is available to friends and family, no matter the occasion.
Contact Our Event Coordinators
Phone: (07)2-980-074, ext. 8525 – 8509
Email: ventas_mach@hotelesoroverde.com