Oro Fit Gym & Spa
Train on our treadmills, stationary bikes, and elliptical machines. Tone up with free weights. Treat yourself to soothing in-room massages. Find everything you need to rejuvenate at Oro Fit Gym & Spa.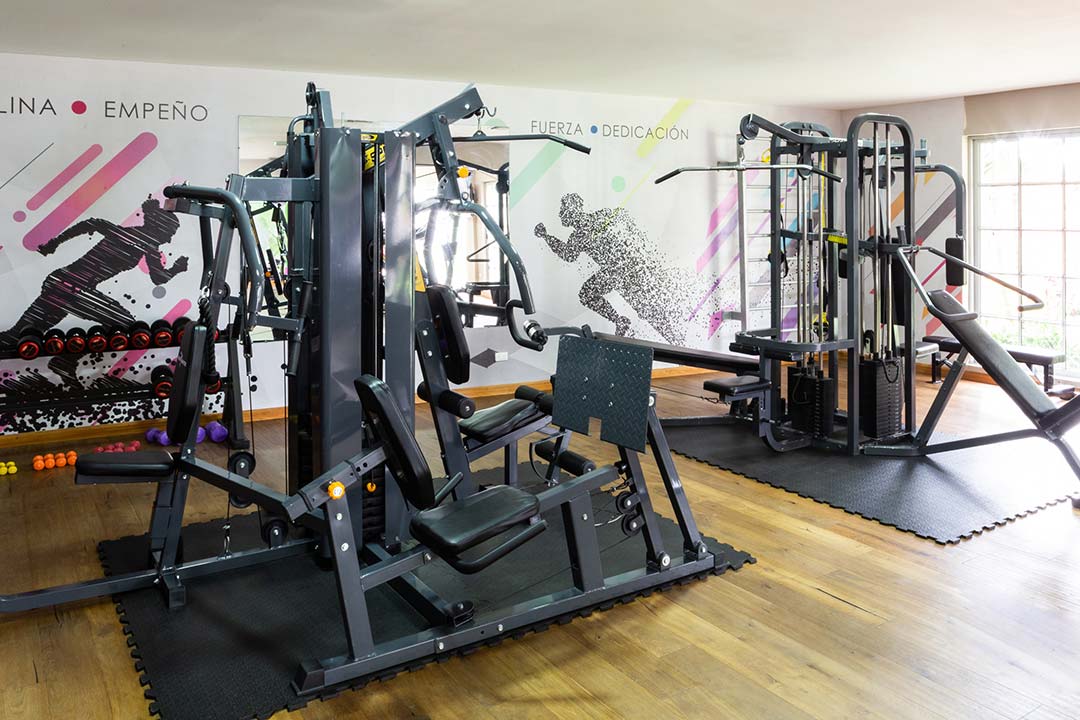 REJUVENATE IN OUR MACHALA SPA & FITNESS CENTER
Easily stay fit with a daily stop in our gym. Stationary bikes, resistance machines, and free weights are readily available to support your cardio and strength-building goals. While you work out, watch your favorite shows from one of our flat-screen TVs. Or, connect to our free Wi-Fi and listen to your favorite workout music, radio show, or a podcast that suits your interests.
Unwind in our heated pool and hot tub, and wrap up with a visit to the sauna, steam room, or Turkish bath. Then, go ahead and reserve that in-room massage. You deserve it.